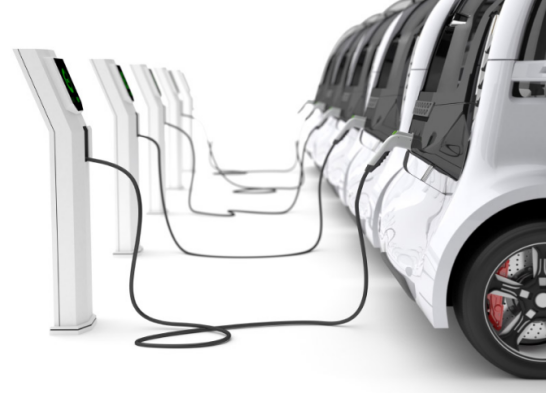 MILVENT is a company focused on the development and manufacture of variety types protective vents and plastic components and have been applied on Telecom,Automotive(especially battery pack),Ourdoor Lighting..etc;,Since the
establishment of the company and the application of the industry's top companies have long-term strategic cooperation.In the field of new energy vehicles,Milvent through independent research and development,
scientific and technological innovation,personnel training. Based on the new energy automotive parts
suppliers,market share doubled annual growth; with industry leading advantages automobile industry,
Milvent brand enjoys a high popularity and reputation in the industry.
MILVENT company realized that safety protection in new energy field(motor,electronic control,batteries,
etc.)is the basis of new energy vehicles,and new energy automotive safety protection requirements are upgrade,So Milvent company achieve strategic cooperation and technological development with a number of domestic and foreign pack manufacturers,develop together the parts application on new energy core safety protection.
Due to the continuous improvement of vehicle safety protection,MILVENT developed series of advanced
waterproof breathable solutions for gasoline powered、hybrid power and electric vehicle by independent
R&D and strategic cooperation with domestic and international famous automotive manufacturers.
MILVENT vehicle waterproof and breathable products can improve parts reliability,extend service life,
reduce design cost,manufacture cost and maintainence cost.In automotive lights,sensors,electronic
control unit and power system components,MILVENT vehicle waterproof and breathable products can
balance pressure difference and temperature difference, meanwhile let components avoid effect from
particles,debris,water,and automotive fluids.MILVENT provide more reliable performance solutions by
reduce requirement of thick shell and O-ring seal, and get to design simplifiedis and manufacturing cost reduced.
The internal volume of car battery and battery box is large, they are very sensitive to temperature change、
Pressure build-up or vacuum attraction,these will exert pressure to sealing device then make pollutant
enter shell. they will further reduce battery life and reduce its performance; even lead to an explosion.
For automotive battery pack, battery box and other non vacuum sealed components,Milvent developed
special components that can release pressure quickly、anti overflow、explosion proof、be waterproof
and dustproof. In the normal work,they can be breathable quickly,when airs reach blasting value,passed
to outside directly instantly,a large number of gas discharge,release equipment seal components internal strong
pressure to avoid explosion or reduce the risk of explosion.
MILVENT explosion-proof and waterproof breathable vent series are new concept of products,access to national
technical patents.(Patent No. is 201430442193.7) Outer housing are machined by aluminium alloy or plastic material,
with hard and anti-corrosion treatment on surface. They have not only a waterproof and dustproof vents,but also
have an explosion-proof performance. Compare with ordinary plastic explosion-proof vents,they have advantage
of high temperature resistance、strong impact resistance、strong corrosion resistance、long service life、
high-precision explosion-proof、easy assemble、strong waterproof、high permeability & reusable.
Release pressure quickly when get to blasting point
Waterproof breathable and balance pressure
Reduce normal fault time,reduce maintenance
cost,support technology upgrade
Customized can be available:shape and size and
blasting value
When equipment seal components pressure is less than
blasting pressure valve, they can be used continued
How it works
When internal pressure of equipment seal components is less than blasting
value set in waterproof explosion proof vent, it is normal operation situation
(Figure 1),their operation principle is same as traditional waterproof breathable
valve.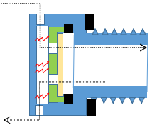 When internal pressure of equipment seal components is greater or equal to blasting value set in waterproof explosion proof vent, it is explosion proof situation(Figure 2)at this time the internal pressure will open the cover,air will pass directly to outside by put-through channel,
get to discharge air rapidly then reduce pressure in sealed components quickly and prevent sealed components from blasting; when inner pressure is lower than blasting value set, it will recover to normal operation situation.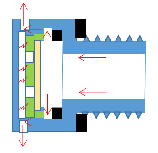 Application Case:

Please feel free to contact with us for the detail:
milvent@milvent.com