MIV-DA 284 IP66 PRESSURE COMPENSATION DEVICE
High Temperature change will have big Pressure Differece internal the cabinet.
Under a negative or patical vacuum condition, the dust, humidity can pass the cabinet door seal and threat to the electronics.
Humidity air become condensation after temperature cooling down and the liquid condensation will damage the PCB electronics. Huimdity Air cannot escape out the encolsure.
Milvent MIV-DA284 is easy to install and provides pressure compensation and release the pressure inside enclosure and keep IP66, IP67(other sizes),IP68. And allows the humidity to escape out the enclosure but not allows dust and water to entry the enclosure.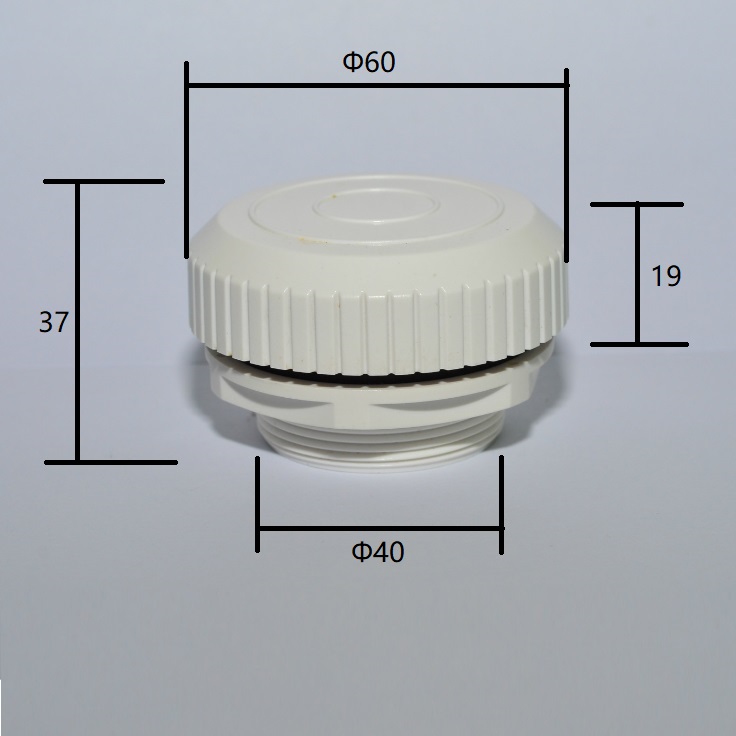 | | |
| --- | --- |
| Mounting Dimensions | thread M40 x 1.5 ,M32x1.5,M20x1.5,M16x1.5,M12x1.5,M12x1.0,M10x1.5,M10x1.0,M8x1.25,M8x1.0,M6x1.0,M6x0.75,m5x0.8,m4x0.7,m3x0.5 |
| Torque | M40: 5Nm, M12: 0.5Nm |
| Depth in enclosure | M40: approx. 16mm, M12: approx. 8mm |
| Sealing | sealing gasket NBR |
| Filter | waterproof membrane |
| Dimensions | M40: Ø 60 x 37mm, M12: Ø 17 x 17.5mm |
| Fitting position | variable |
| Note | Material adheres to limit values in accordance with RoHS3 |